Blog
Company updates and new feature announcements
Announcing global coverage: All Shelfgram users can now access 25,000 more checks per year!
1 minute read
At Shelfgram, we're supercharging the store check to deliver new insights that drive new growth for our customers. Today, we're thrilled to announce a significant expansion of our coverage! We think it's going to open up the world of retail and enable our community to explore global shopper trends.
We're investing in an additional 25,000 store checks each year with 10,000 taking place in the United States and 15,000 spread across 50 additional countries from Fiji to Finland and everywhere in between. 
These new photos will provide a wealth of information, revealing:
Different assortment strategies from other parts of the world across 50 categories.
Brands that you may not have been aware of.
Emerging consumer trends in various markets.
How your own brand is executing in different countries and retail environments.
 
Even in smaller countries, you might discover that the GDP consumption per capita in your category is much higher. For examples, tea drinkers in the UK consume about twice as much as their North American counterparts. There are many more examples of categories with high development indices like coffee in Finland, toilet paper in Japan, and skin care in South Korea. We believe there's a big opportunity to learn from these markets and import best practices to grow the category.
The best part? This expanded data set is now available to all Shelfgram users at no additional cost. We love free stuff and want everyone to join on this exciting journey as we explore the world of retail together, uncovering new opportunities, trends, and insights along the way.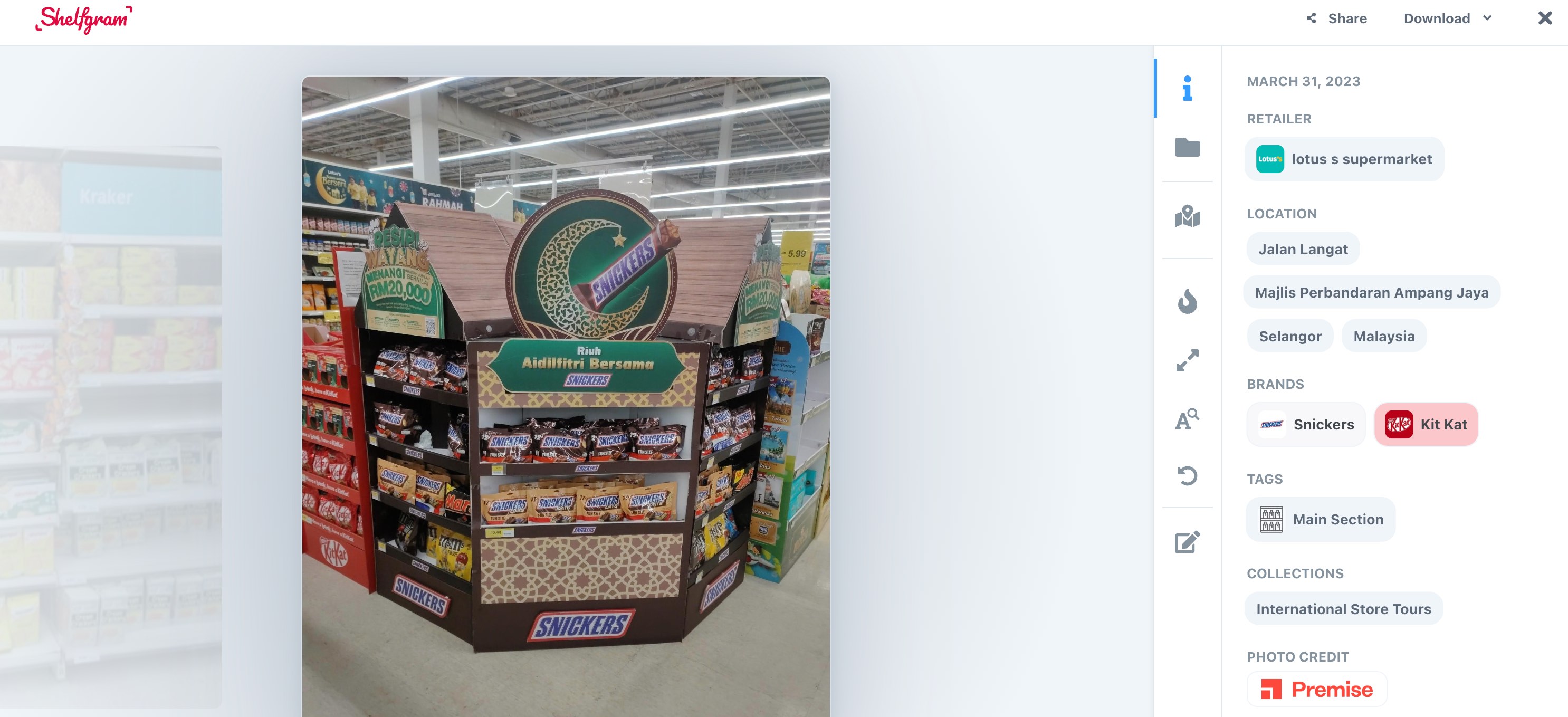 You can browse the ever-growing collection of international store checks here: https://app.shelfgram.com/lp/collection/bcDvc6er/feed.
For the US, you'll find the collection here: https://app.shelfgram.com/lp/collection/a1bCnGqe/feed.
Here's the full list of countries that are included in the expanded coverage:
Argentina
Australia 
Bangladesh 
Brazil 
Bulgaria 
Burkina Faso 
Cambodia 
Chile 
Colombia 
Costa Rica 
Ecuador 
Egypt 
El Salvador 
Ethiopia 
Fiji 
Finland 
France 
Germany 
Ghana 
Greece 
Guatemala 
Honduras 
India 
Indonesia 
Italy 
Jamaica 
Japan 
Kenya 
Malaysia 
Mexico 
Moldova 
Nepal 
Nigeria 
Pakistan 
Papua New Guinea 
Peru 
Philippines 
Poland
Serbia 
Singapore 
South Africa 
South Korea 
Sri Lanka 
Taiwan 
Thailand
Turkey
Uganda 
United Arab Emirates 
Venezuela 
Vietnam